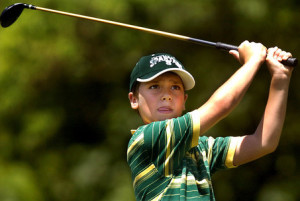 US Kids Golf Tournament is one of the biggest golf tournament for kids in the world. Now the US Kids Golf Local Tour is still going on. You can register your kids to Local Tour, please check the follow link for more detail information.
https://www.uskidsgolf.com/eng/localTours/redirect.cfm?sectionID=b2c/tournaments/tournamentLandingPage.cfm&type=LC
It is our first time to join the US Kids Golf Tournament this year. Today our daughter won golden medal at US kids Golf Local Tour in Ontario area for the 1st time. She was so excited and happy. She labelled "Happy Day for Alissa and Dad. I won Golf" on the calendar. We also learnt that she was golfing with her feet soaked in water all the way due to the rain and her shoes were not waterproof. We were very impressed and happy with the fact that she could overcome this obstacle and achieve great result. We are really proud of her.
We are also very happy for her as she's been practising so hard with Daddy and her instructors, Matt and Chris, in the past two years. Many thanks to Matt, Chris and her daddy for their excellent coaching

.  And we are also very thankful to our friend Bill who has been providing a lot of information and tips about junior golf training and tournament. I will share more information about her excellent junior golf coach in the near future.
Please join us to register the US Kids Golf Tournament this summer to enrich your kids' golf tournament experience!