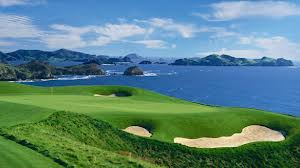 Ten years ago, when I and my husband started learning golf, we never knew that we would love this sport so much

. When our daughter was 5 years old, we started to guide her to play golf. We learned everything from scratch: How to motivate her to like this sport? What junior golf club set to purchase?  Which junior coach to choose? Which course to select for her training? Where can we practise golf in the winter? Which junior golf tournament to join? …….. So many new things to learn and explore. We are very lucky to know Bill Zhu who has successfully trained his two kids playing excellent golf. He has shared with us a lot of tips and information about junior golf training. So we gradually get everything on the track, and now our daughter enjoys playing golf, gets excited at golf tournament, and becomes more confident with it. 
Why not we share our experience and tips to other parents who also would like to guide their kids learning golf so that they won't be so frustrated as us at beginning? Why not we open a forum so that everyone can share the information and tips about junior golf training? So we set up this website and hope it can give all of us a platform to share everything about junior golf: junior golf training, equipment, tournament, scholarship ……..