Alissa  has tried to learn golf from a few different junior golf instructors. Two coaches are her favorite: Matt Daniels and Chris MacDonald.
Matt Daniels works part-time at Golf Dome Missisauga (located at 5750 Datsun Road, Mississauga, Ontario, tel: 905-564-4800). Our daughter has been taken private lessons, semi-private lessons with Matt in the Golf Dome in past two winters when no golf course opened. She likes learning golf with Matt as he is funny and patient. We are very happy to see that  Matt is very experienced and makes playing golf a fun game to our daughter. And from how well Alissa played at US Kids Golf Local Tour this spring, we do see the payback from Matt's coaching in this winter.
Matt Daniels now works at Piper's Heath Golf Academy Program in the summer and he also coaches at the Piper's Heath Golf summer camp.
His cell: 647.402.9609, email: mdaniels@pipersheath.com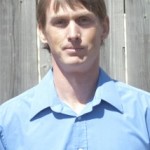 Chris MacDonald works at BraeBan Golf Academy Program in Mississauga (700 Terry Fox Way, Mississauga, Ontario, L5V 2W2, Phone: 905-615-4653). Alissa took semi-private lessons with him last summer. He is always very patient, kind, and diligent. Chris often reminds us to motivate our kids to love golf, not just train her to play golf. And it is how he does. Alissa feels more confident and joyful when she plays golf with Chris. And at the BraeBan golf clinic in May, Chris corrected Alissa's problem with putting, which improved her putting a lot on the next day US Kids Golf Local Tour. Chris also works as primary coaches for the  BraeBan Junior Golf Summer camp.
Chris's Tel: 647-401-9747.